Fragrance House :
Paco Rabanne
Fragrance Name :
Black XS
Gender : Men
Official Site :
Paco Rabanne
Review
: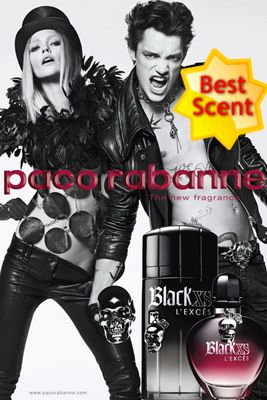 Kali ini Designer House Paco Rabanne mengeluarkan varian terbaru (successor) dari seri XS yaitu Black XS, sebelumnya telah ada XS.
Seperti yang umum ditemukan bahwa suatu successor pasti akan tetap mempunya ciri khas dari parfum pendahulunya (predecessor) dengan sedikit tweak/alter to give a new sensation, this could be for good or worse… tapi uniknya, Black XS ini benar-benar berbeda dari Seri XS and
this is good news since i quite hate the original XS. So no… there wont be head to head comparison review as this is completely different and new fragrance.
Top Notes Paco Rabanne Black XS dimulai dengan nuansa kesegaran fruity yang frosting hasil paduan Calabrian Lemon, Kalamanzi, Tagete, Sage,
but i swear that from the very first sniff i smelled frosting strawberry scent… yes… Strawberry, my favourite fruit on Earth… very refreshing….

By the very first scent only, i would buy this Black XS with a heartbeat… real killer IMHO…. This is very unique, perfect Intoxicating.

Heart Notes pun dimulai dengan menyeruakkan nuansa sweet and creamy yang berpadu dengan kesegaran strawberry dan Praline, Cinnamon, Tolu Balm, Black Cardamom, a lil bit creamy but not cloying….
Imagine a light cream in a cold strawberry cheese cake…. the strawberry scents really stands up… Yummy….

Basenotes terdiri dari Rosewood, Ebony, Patchouli, Black Amber, membuat aroma kesegaran strawberry mulai memudar dan semakin menguatkan kesan creamy…
dries down beautifully.
Kesan yang didapatkan dari pengguna Black XS ini adalah pria muda yang confident, focus, determine, energic, brave and creative,
imagine Adam Levine - A Rock Star who engraved his own legend, a special rare breed men, young yet accomplished that set him apart from ordinary men - Completely Irresistible.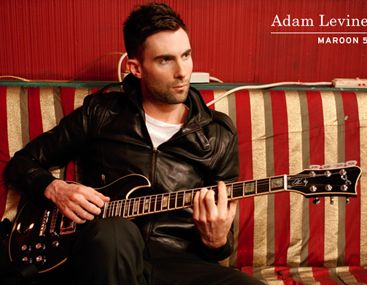 Daya tahan berkisar antara 6-8 jam. Sangat cocok digunakan untuk Office, Casual dan Romantic. Dapat diterima dan disukai oleh siapa saja. Untuk kisaran umur cocok digunakan pada usia 17-30 tahun.
I have to give thumbs to Paco Rabanne for being innovative, push beyond the boundaries…. creating a top notch breed fragrance… the type of fragrance that light up the flames…

Black XS doesnt receive much praise in Indonesia, so this definitely could be your Signature Scent…. You could wear it without fear to smell like others.




Paco Rabanne Black XS, A Must Buy Fragrance untuk pecinta aroma kesegaran fruity yang mencari aroma unik, worthy addition to your fragrance arsenal, definitely Girls Magnet. Frosting Fruity, Energize, Intoxicating. Who Says strawberry is for women ???



May The Scent Be With You and stay tuned in

donny.blogdetik.com

as more reviews coming along.


Top Notes : Calabrian Lemon, Kalamanzi, Tagte, Sage
Heart Notes : Praline, Cinnamon, Tolu Balm, Black Cardamom
Base Notes : Rosewood, Ebony, Patchouli, Black Amber
Scent Rate :
Scent Strength :

(Moderate)
Scent Life :

(6-8 Hours)
Recommended Age : Teens, Mature.
Classification : Oriental Woody
Recommended Use
: