Fragrance House :
Burberry
Fragrance Name :
Burberry London
Gender : Women
Official Site :
Burberry
Reviewer :
Ina
(Kontributor)
Editor :
donny
(owner
donny.blogdetik.com
)
Review
: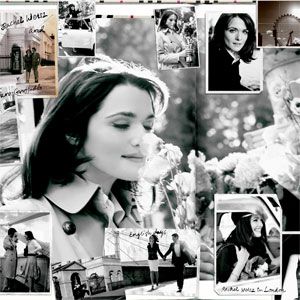 Burberry London diciptakan oleh House of Burberry untuk meng-capture spirit kota London :
vibrant, exciting and entertaining. Reflects on its ads campaign, which presents British actress Rachel Weisz in a "photo album" of "Intimate and Romantic snapshot of London Life".
Seperti biasa, saya memulai ritual dengan try to sniff on the nozzle of bottle. Well, I only can say, it so floral type of perfume with moderate sillage. Setelah saya semprotkan ke bagian pergelangan tangan kiri saya, at my first sniff, keharuman Burberry London
opens with luminous waves of rose and honeysuckle.It's really sweet. The white-flower heart blends the warmth of jasmine and Tahitian flower with a peony on the heart notes
. Keharuman yang dihasilkan
really oh-so British fashion sense, so classic with elegant-aristhrocacy touch as I mention before – "oh-so British"
. Sandalwood, Musk and Patchouli pada Base Notes memberi nuansa deep and warm pada Burberry London ini yang menguatkan kesan elegant on this perfume.

Burberry London memiliki ketahanan yang cukup long-lasting, dapat bertahan dengan kisaran 8-10 jam dengan sillage yang tergolong moderate. Burberry London sesuai untuk dipakai untuk wanita, yang
Feminine, Stylish, Elegant and yet Sophisticated. Personally, I'm not a big fan of floral scent type of perfume, but Burberry London will be on Top 5 List if I have to list floral scent type of perfume with nice sillage beside Lovely-nya Sarah Jessica Parker.

Overall, I can say I like this perfume. For you who wanna experienced an "English Day" or have a fully British style, then Burberry London is a right choice to pick and I also hope you can enjoy the scent as much as I do. May The Scent Be With You.

Top Notes : Tangerine, Rose, Honeysuckle
Heart Notes : Jasmine, Tahitian Flower, Peonies
Base Notes : Sandalwood, Musk, Patchouli
Scent Rate :

Scent Strength :

(Moderate)
Scent Life :

(8-10 Hours)
Recommended Age : Mature (24 and above)
Classification : Floral
Recommended Use
: